The Insider's Guide to Auckland
When the Maori discovered Auckland 800 years ago, they named it Tamaki Makaurau, a place desired by many.
This reflects the city's beautiful harbour, white and black-sand beaches, idyllic gulf islands, stunning volcanic vistas bordered by a mountain range with cascading waterfalls and lush native bush. No wonder the English and Irish settlers arrived in droves from the 1840's onward.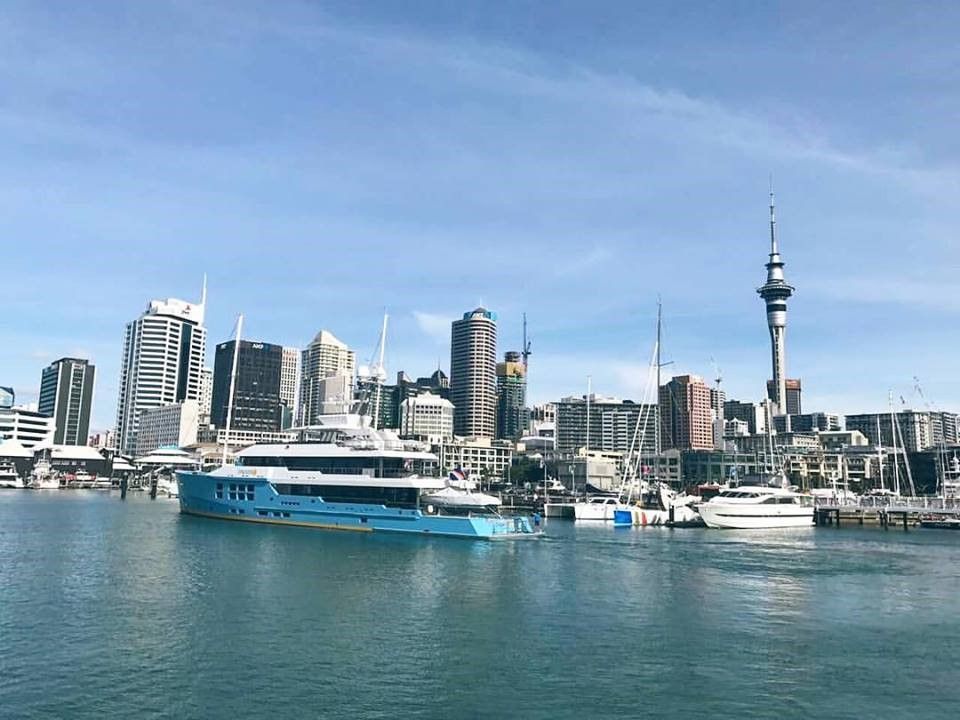 Auckland rates highly as one of world's most liveable city's. Its stunning natural environment is home to world-class universities, major arts, cultural and sporting events, museums, theatres, galleries, and history-rich urban villages. Auckland is the world's biggest Polynesian city with around 200 different ethnicities. Not only do Aucklanders celebrate Maori New Year in June but also Diwali, Chinese New Year and other culturally rich festivals all year round.
The country has three official languages; English, Maori and Signing (hearing impaired).
While some regard Auckland as a gateway city, it's a gem of a destination and visitors often regret not spending longer. Use it as a base to visit Waiheke Island, for its vineyards and beaches or the city's wild west coast beaches and hiking tracks. One hour north is the Matakana region with it's sculpture trails, regional parks and stunning coastline. The Auckland dining scene is superb blending ultra-fresh produce, seafood and game with Pacific rim flavours. Check out Ponsonby and Parnell too, hip inner-fringe suburbs with cool bars and designer fashion.
Tourism information offices are called iSITES. Grab a copy of the free Auckland A-Z Guide when you land at Auckland airport.
Auckland's climate is temperate all year round with a cold winter's day (July) averaging 12 degrees C or 59 degrees F. It doesn't snow here but it does rain. A lot! So pack a jacket and umbrella. Sandwiched between two oceans, the Tasman and Pacific, it literally is 4 seasons in one day. The summer burn time is 15 minutes so slip on a hat, slop on the sunscreen and slap on a T-shirt to prevent sunburn.
Auckland is a foodie paradise. Head for Sky City on Federal St with its 15 restaurants - check out the menus at local favourites Depot, Gusto or head up Sky Tower to the Sugar Club. The buzzing Viaduct Harbour is home to Soul Bar, Headquarters and rooftop bars St Alice and Dr Rudi. Britomart (downtown) has Ostro, Amano and Ebisu - all superb restaurants. Get uptown to vibrant K'Road for some brilliant emerging restaurants like Cotto and Cocoas Cantina. Ponsonby Central and Elliott Stables are great upmarket food courts.
Do not forget to treat yourself to a nice brunch. Local Aucklanders are known for enjoying a good weekend brunch. Almost anywhere you go, you are likely to end up at one of the many popular cafes, ready to serve up a range of tasty options. Check out Odettes or Major Sprout in the city, Winona Forever in Parnell or take the trip across the bridge to the Takapuna Beach Cafe or the Vic Road Kitchen in Devonport (a perfect opportunity to use the downtown ferry crossing).
Just looking for a good flat white coffee, check out Espresso Workshop, Chuffed or the Mojo chain (all in the city).
Many restaurants are closed Sunday and Monday nights apart from the central city hotels or Sky City complex.
Check out Auckland's:
Best beef and lamb restaurants
Top 5 Auckland Restaurants on Trip Advisor
The best Saturday farmers market is La Cigale in Parnell, a 10 minute Uber ride from the city. Downtown's Britomart also hosts a market (much smaller) too.
Fitness and Beauty your thing? Check out East Day Spa, Les Mills Gym for a workout or Forme Spa. Chuan Spa at the Cordis hotel is also very good. Stretch your legs with a stroll down to the waterfront taking in North Wharf and views across to the Harbour Bridge. Auckland is a very walkable (but hilly) city so bring your trainers and get walking!
The emergency number in New Zealand is 111. Generally the city's pretty safe with a high penetration of CCTV cameras. Just avoid pub closing time. The drinking age in NZ is 18 years and marijuana is still illegal to deal and consume.
Work life balance is important to New Zealanders. Business hours are generally 8.30am - 5.30pm. We preserve our weekends for leisure, sports, eating out and home renovating in line with the Kiwi 'can-do' attitude!
Locals love it when you say 'Kia ora' which is Hello in Maori (pronounced 'Kee-ora'). Aucklanders are pretty relaxed, well-mannered and friendly.
They generally shake hands but don't be surprised if someone leans in for a hug on farewell. They also smile at people (strangers!) on the street and offer directions to those looking lost. Saying thanks to the bus driver is good manners. Tipping is not expected and locals only tip for very good service.
Bin the banana! NZ has very strict bio-security laws to protect its agriculture so anyone carrying fresh fruit/fish/honey/meat etc across its borders will be fined. Declare anything you're unsure about. Else you'll cop a NZ$400 fine at the airport, no exceptions.
Catch the Skybus in from the airport - book online (NZ$17 one way) or on board. Uber services Auckland airport too. It's a good 30 minute off peak drive into the city.
The city buses take cash - just tell the bus driver where you're heading and they'll give you change. If here for a few days or longer, buy a HOP card, the public transport concession card. Cheaper bus, train and inner-harbour ferry fares.
The best way to see a new city is strolling the back streets with a knowlegable local. It's the perfect way to find your feet, beat jetlag and tick the 'enviro travel' box. So book our Hello Auckland or Taste Auckland walking tours to get the real deal on where to eat, shop and go!