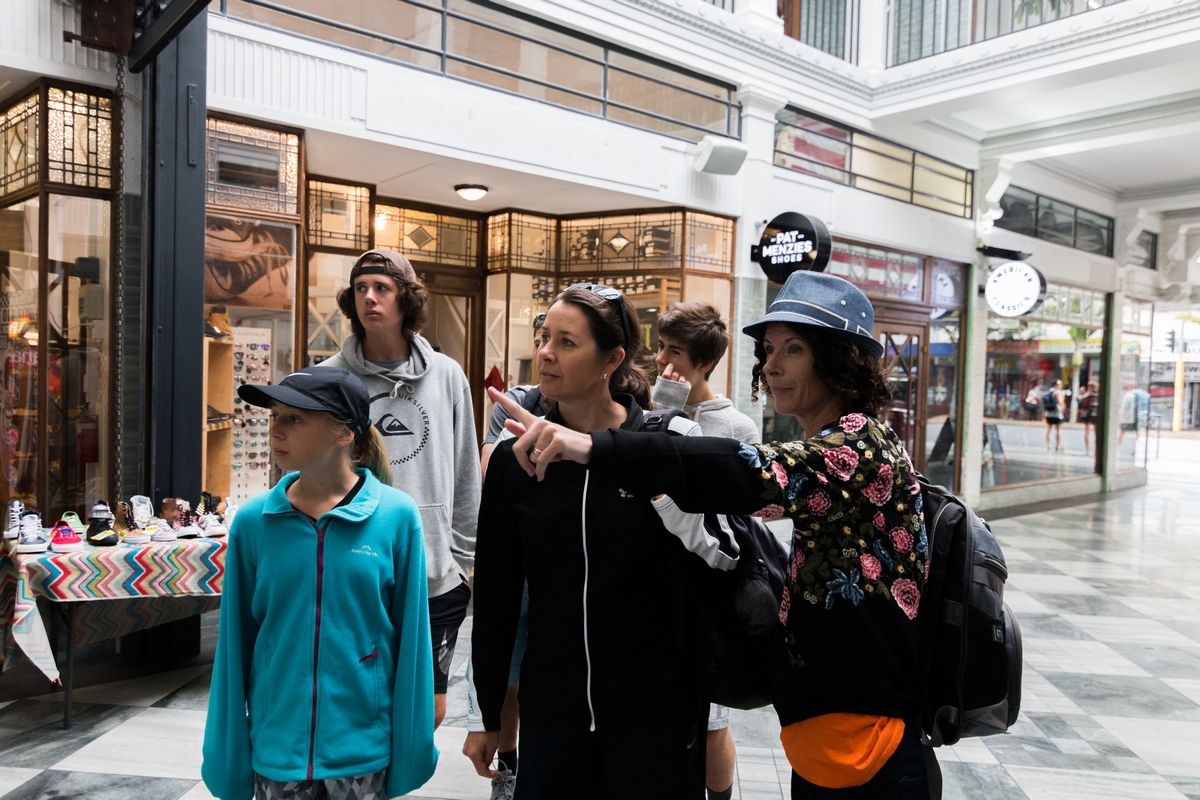 Once upon a time, it was the seat of New Zealand government. Now one of Auckland's last grand old arcades, Saint Kevins is up for sale by an ex-Shortland Street star. While its future is unclear, its past reveals a treasure trove of city secrets.
Here's five little-known facts about Saint Kevins Arcade, one of Auckland's most loved heritage buildings.
1. The current owner is a property development company associated with former Shortland Street star and Rubicon musician, Paul Reid, who played troubled teen Marshall Heywood on Shortland Street from 2001 to 2004.
2. The site was once home to the Nathan family, who went onto create a retail and brewing dynasty in New Zealand - remember LD Nathan, owners of DDDDeka and Woolworths? Scoria House was built in 1845 on the site of Saint Kevins for Jewish merchant David Nathan. Nathan chose the site for its sea views and peaceful solitude from the new Auckland settlement. The house was constructed of local volcanic stone or scoria when most buildings were made of wood.
3. Saint Kevins was once the seat of New Zealand's' government from 1848 to 1851. Sir George Grey commandeered the homestead as Government House when Auckland was under threat from Nga Puhi Maori in the North. Grey suspected that Nga Puhi would attack from the harbour so wanted to ensure a good vantage point if the threat eventuated.
4. During the period of the New Zealand Wars, 1857-65, the site was occupied by General Sir Duncan Cameron, Commander of the British Forces in New Zealand. Later when used as the officers' mess of the Royal Irish Regiment it became known as St Kevens.
5. Saint Keven was an Irish saint in the 6th century who had a spiritual connection with nature. It's fitting that the current arcade built in 1924 overlooks Myers Park, one of central Auckland's prettiest spaces which still bursts with birdsong over the surrounding construction noise.
Today a newly renovated Saint Kevins is a quirky mix of eateries, boutiques, bookstores and a creative magnet for artists and musicians. It plays host to sketch clubs, pre-dawn dance classes and city commuters. Aucky Walky's Hello Auckland Tour includes a walk through this special Karangahape Road spot.
Let's hope the new owner will preserve the historic legacy and looks of Saint Kevins so Aucklanders and visitors alike can enjoy its charms for many years to come. Perhaps the last word is best left to local historian Edward Bennett.
"Saint Kevins Arcade is an unusual space – it has developed a cultural following which few other places can claim. Certainly no other building in central Auckland has the resonance which is a feature of this place"