DEFINITIONS
'We', 'us' or 'our' or 'The Company' or "Aucky Walky Tours' refers to Aucky Walky Tours Limited, it's servants and agents.
'I' , 'You' or 'Participant' means a person who has booked and paid for a tour or in the event of a group, the person and persons in that group.
All prices are quoted in New Zealand dollars (NZD).
All prices on our website supersede all prices previously advertised. We reserve the right to, at any time, increase or decrease advertised prices for our tours.
YOUR ACCEPTANCE
By booking a guided walking tour with us, you are deemed to have accepted the following Terms and Conditions. Please take a moment to read them.
Entry to tour
I understand that tickets must be paid for at the time of booking unless otherwise agreed by Aucky Walky Tours. Tickets are non-refundable if cancelled within 48 hours of the tour date, non-transferable and are only valid for the booked tour unless given express written consent by the Company.

I accept that I must hold a valid proof of purchase namely ticket, email, gift voucher or confirmation letter. Participation may be refused if tickets or vouchers are damaged or defaced in any way or not purchased from an authorised point of sale. I also accept that you may delay or stop me participating in the tour without any reason or right of refund.
Late arrival
I understand Tours start promptly, at the scheduled departure time. I acknowledge that Aucky Walky Tours 's policy in relation to late arrivals is as follows:
"We recommend that you arrive 5-10 minutes early to meet your guide. We can't delay the departure of our tours if you are running late. If you are late (or think you might be), please call +64 (021) 378 267. We might be able to reschedule you on a tour the next day, but that will be subject to availability. No refunds are available if you miss your tour for being late, lost or for any reason.
Tour end times are an indication only and Aucky Walky Tours is not responsible for a late tour finish if conditions are beyond their control. We advise Participants to allow at least 30 minutes between the end of our Tour and their next scheduled activity."
Risks and hazards
I (being the person who is booking a walking tour) accept that leisure activities have inherent risks. I understand that these risks can include (but are not limited to): crossing roads, oncoming traffic, walking on uneven or slippery surfaces, sun exposure or climbing hills and steps. I am physically fit and have fully disclosed to you my injuries and medical conditions that might affect my ability to walk safely including (but not limited to): heart conditions; epilepsy; pregnancy; bone disorders/dislocations; asthma; panic/anxiety attacks; recent sprains/muscular injuries; disabilities/physical impairment. I understand that any decision by the Aucky Walky Tours guide or representative will be final on all matters likely to affect the safety and well-being of the tour. And I consent to any medical treatment to me while or after participating in the tour, the cost of which I will cover.
(Aucky Walky has a duty of care to address customer and staff safety and comfort. The Company regularly assesses potential hazards and risks to minimise risk to staff and customers. It also starts each tour with a Health and Safety briefing.)
Behaviour
I agree to abide and to comply with all instructions given to me by any representatives of Aucky Walky Tours Limited. I understand that my behaviour whilst walking will affect the risks that I may be exposed to. I agree that the Company has no control over these risks. I will not, during my tour be under the influence of alcohol or drugs, unruly or disruptive. I agree that if you suspect that I am under the influence or upsetting other Participants, you are entitled to refuse to allow me to participate in the tour, with no right of refund. I understand that any undesireable behaviour observed on the tour may be also reported to the New Zealand Police.
I agree not to record in any manner or take notes throughout the duration of the tour, as the information imparted on the tour is the intellectual property of the Company.
Cancellations
I acknowledge that Aucky Walky Tours cancellation policy in relation to booking is as follows:
> Cancellation 8 days or more prior to tour date: A refund less 10% administration fee will be provided if guest or agent cancels.
> Cancellation notice between 1 week and 48 hours prior to tour commencement date: A 50% cancellation fee of the total tour cost applies if guest or agent cancels.
> Cancellation notice within 48 hours of tour commencement date: A 100% cancellation fee applies if guest or agent cancels.
We walk rain or shine and only cancel if extreme weather conditions forecast or in the unlikely event our tour guide fails to show up. A full refund applies in these cases.
Advice of cancellation should be emailed to [email protected].
I understand that who refunds me depends on whether I made my booking directly through Aucky Walky Tours or through a booking agent re-selling their tours.
If the ticket or voucher was booked through a Booking Agent, the person who made the booking will need to contact the Booking Agent for a refund.
If the ticket was bought directly from Aucky Walky Tours then we will reimburse the cost of the ticket (less administration fee of 15%).
Changing a booking date
I understand that if I need to change my booking I must advise the Company at least 48 hours prior to my original tour date. (The Company will do its best to accommodate your new date however if it is within the 48 hour cancellation period and our tours are fully booked for your desired date you will forfeit your payment. )
Cancellation or changes by Aucky Walky Tours
I understand that Aucky Walky Tours reserve the right to change or cancel tours due to either operating difficulties or circumstances beyond their control. I accept that my tour might be altered without notice before, on, or during the tour as circumstances dictate and that no refund will be offered as a result of any change.
Also that a tour requires a minimum of two Participants to proceed. If the minimum number is not reached then the Company reserves the right to change or cancel any bookings.
I accept that my Tour may be cancelled due to severe weather or if an unscheduled or unforseen event occurs in the city making tour access difficult.
Note:
If the Company is forced to cancel a tour it will try to:
1. Rebook you for another date or tour (subject to availability).
2. Issue a Gift Certificate voucher in the case of purchases bought through an agent of if a later tour date is inconvenient.
3. Refund the purchase price of the tour if booked directly.
Publicity and promotion
I agree that the Company is authorised to take my photograph during the tour and utilise such photographs for the purpose of advertising or the Company's website. These are copyright to the Company and may only be used or reproduced by Participants for private or domestic purposes and must not be used for any commercial purpose, including promotion of any supplier or any supplier's products or services, without the Company's prior written permission.
Privacy
I understand the Company may need to collect information from me to provide a service.
The information may be disclosed to, or collected on my behalf by the Company's service providers to enable the services to be provided, but will not be used by them for any other purpose.
(Please contact Aucky Walky Tours for further information or refer to our privacy policy on our website.)
Thank you for reading Aucky Walky Tour's terms and conditions.
OTHER TERMS
Liability
To the maximum extent permitted by law, the liability (whether in contract, tort, under statute or otherwise) of Aucky Walky Tours Limited (including its directors, owners, staff, contractors, volunteers or associates or agents) shall be limited to an aggregate amount equal to the amount of the fees paid by me, or on my behalf, to Aucky Walky Tours for the guided tour. I release, waive and indemnify Aucky Walky Tours (including its directors, owners, staff, contractors, volunteers or associates or agents) from and against all claims, losses, damages or expenses (including without limitation legal costs) resulting from my participation in a guided tour. I agree to assume all responsibility for any personal injury, loss, damage to property, disruption to travel plans or indirect or consequential loss or damage of any kind (including, without limitation, financial loss or loss of profit) arising as a result of or in connection with my participation in a guided tour with the Company.
The Company is also not liable for any loss, damage or inconvenience arising from or incidental to any delay or cancellation of the scheduled tour taking place.
I understand and will not hold liable Aucky Walky Tours for the conduct of third party operators, venues or suppliers.
Public Liability: Aucky Walky Tours is covered by Public Liability Insurance in relation to its guided tour activities. To the extent permitted by law, Aucky Walky disclaims liability for loss or damage sustained by any customer or third party, whether to person or property, arising out of an Aucky Walky tour.
Governing law
The law governing these terms and conditions is the law of New Zealand. The courts of New Zealand shall have exclusive jurisdiction in respect of any dispute between the parties.
Aucky Walky Tours reserves the right to update or alter these Terms and Conditions at any time which will supersede any previous versions.
Aucky Walky Tours may use its absolute discretion in exercising any of the rights granted to it pursuant to these Terms and Conditions.
The Company holds Public Liability insurance.
Gift Vouchers
We will email you an eVoucher with a unique code and any special message you include when you purchase the voucher. The unique code can then be used by the recipient as payment when they book themselves a tour online.
Terms applicable to the sale of Gift Vouchers are as follows:
(a) Gift Vouchers are not redeemable for cash, are non-refundable but transferable. Gift Vouchers must not be resold or used for any commercial purpose, including promotion of any supplier or any supplier's products or services, without the Company's prior written permission.
(b) A Gift Voucher must be redeemed within 12 months from date of purchase and the tour must take place within the 12 months.
(c)Gift vouchers will not be replaced or refunded if lost or redeemed by someone other than the intended recipient. PROTECT YOUR VOUCHER CODE!
Gift vouchers are not valid with any other special offer, packages, charters or custom tours.
Tour-specific gift vouchers are valid for the tour specified on the gift voucher only.
We reserve the right to change the price and itinerary of tours between when the gift voucher is purchased and redeemed.
Gift vouchers can only be used for tours run by Aucky Walky Tours..
Last minute deals
From time to time discounted tours may be offered by us as last minute deals. Discounted tours require full payment immediately on booking. The number of places on discounted tours is subject to availability.
Any discount does not apply to existing bookings and cannot be used with any other discounts.
Prices are per person per tour and are subject to availability. Discount applies to selected tours only.
Aucky Walky Tours reserve the right to discontinue the promotion at any time without notice.

Payment Security
We use Payment Express for all credit card payments which is PCI DSS compliant and uses an SSL certificate protecting all data. When paying by credit card your financial details are passed through a secure server using the latest 128-bit SSL (secure sockets layer) encryption technology.
Details of your security capabilities and policy for transmission of payment card data: We do not collect credit card details but this is done through Payment Express DPS policies.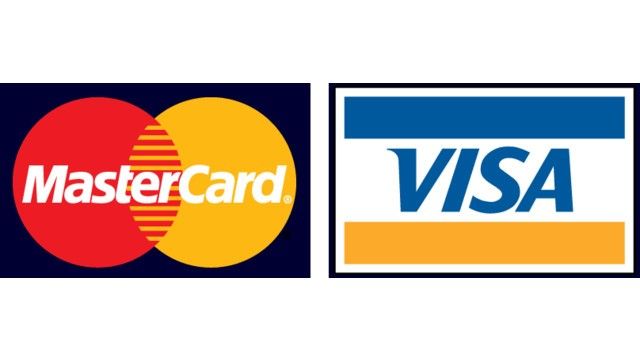 FOR BOOKING AGENTS
Where an agent on behalf of the Company enters into a sale, booking or any other transaction then that agent shall indemnify the Company for any loss, damage or expense incurred by the Company as a result of any misrepresentation, breach of contract or act of negligence by the agent. Including all costs actually payable by AUCKY WALKY Tours to its own legal representatives (whether or not under a costs agreement) and other expenses incurred by AUCKY WALKY Tours in connection with a demand, action, arbitration or other proceeding (including mediation, compromise, out of court settlement or appeal); arising directly or indirectly as a result of or in connection with any acts or omissions of the Booking Agent.
WEBSITE INTELLECTUAL PROPERTY – Usage Restrictions
The Aucky Walky Tours website includes the following Materials - all information, files, logos, text, graphics, software, and products available for your use. Copyright, trademark, patent, and/or other intellectual property laws protect the Materials in this web, as well as their selection and arrangement. Any unauthorized use of the Materials may violate such laws and the Terms of Use. Aucky Walky Tours and its agents or suppliers do not grant any express or implied rights to use the Materials and Services. You agree not to copy, republish, frame, transmit, modify, rent, lease, loan, sell, assign, distribute, license, sublicense, reverse engineer, or create derivative works based on this web, its Materials, or its selection and arrangement, except as expressly authorized herein.
Aucky Walky Tours reserves the right to revoke the authorization to view, download, and print this web at any time, and any such use shall be discontinued immediately upon notice to third parties.
PRIVACY POLICY
It is our policy that:
Our company will collect only that information about customers which is needed and relevant.
Our company will not disclose information to other parties than for the purpose of the tour.
Our company will comply with applicable laws, regulations, and industry standards when protecting customer information.